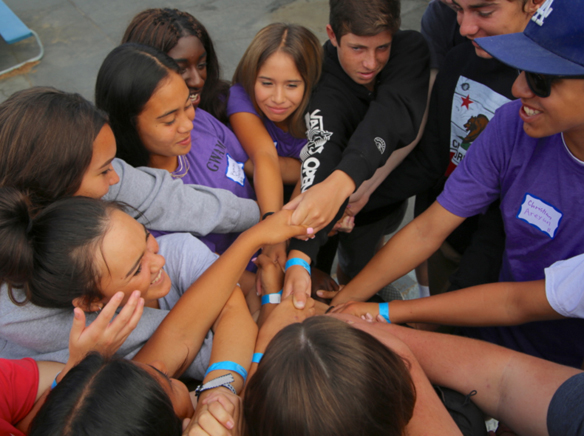 A Malibu law firm responsible for forcing compliance with the California Voting Rights Act in several Orange County cities said this week that his firm has notified the City of Cypress via written correspondence that their at-large system of electing council members is in violation of state law.
At its Sept. 14 meeting, the Los Alamitos Unified School District Board of Education adopted a one-page document outlining its Goals & Core Values for the 2021-22 year.  It was developed from discussions at an annual summertime workshop attended by board members. The district's nine campuses across Rossmoor, Los Alamitos and Seal Beach have been open for full-time in-person instruction for weeks.
Three local schools named to U.S. Dept. of Ed "Blue Ribbon Schools" list
U.S. Secretary of Education Miguel Cardona today recognized 325 schools as National Blue Ribbon Schools for 2021.   The recognition is based on a school's overall academic performance or progress in closing achievement gaps among student subgroups. Secretary Cardona will make the announcement during his Return to School Road Trip, where he will visit an awardee school, Walter R. Sundling Jr. High School, in Palatine, Illinois.
Local director takes on cyber bullying with award winning film
First time film director Paul James (Houghton) stepped into the glare of a public spotlight and onto a big stage this past Sunday as his long-awaited short film finally made its worldwide debut.   James put Seal Beach on the silver screen as his movie "From Under the Bridge," was shown among other short films at the former Grauman's
The Cypress Chamber of Commerce, in association with the City of Cypress, is bringing together members of the business community, residents, educators, numerous city leaders and other friends of the city who will gather for the annual State of the City event on Wednesday Oct. 6. For 2021, the usual formal luncheon event has been reimagined as an outdoor evening mixer event on the Cypress Civic Center Green.
Now less than a month away, the Pacific Airshow has announced its final lineup of performers in the reconstituted 2021 event, according to its website.The long running Huntington Beach airshow had become one of the most popular such shows in the USA before COVID-19 prompted a pause in all public events in 2020.