Even on a slow week it seems like there is always something new to report on the local sports scene.
Arguably the biggest news is that Patrick Cantlay, the former Servite, UCLA golf phenom (who also attended St. Hedwig School and played all youth sports around here), finished tied for 14th at the 122nd US Open which concluded Sunday.  Cantlay improved his scoring each day, shooting a 1-under 69 in the fourth round of the Open on Sunday.
Or you could choose that another local alum, Rachel Fattal, who has won two Olympic gold medals as a key part of the US Womens National Water Polo team will again be a starter in the pool when the American women open their quest for another world title at the FINA World Championships which open in Budapest, Hnugary.
And Landry Fields, the former Griffin star BB player and newly named General Manager of the Atlanta Hawks, gets some good PR in a new article in Atlanta Journal-Constitution. (Its behind a paywall, but this one at the Athletic isn't.)  You might be able to catch Fields doing his GM thing at Thursday's NBA Draft on ESPN.
---
COLLEGE COMMITTMENTS:  Griffin Girls in the news
On the college commitment front, Los Al Griffin girls rising junior volleyball player Elise Lenahan has made a verbal committment to play her college volleyball at Cal Poly San Luis Obisbo.  Lenahan plays on both the Griffin indoor and Beach squads.
Congratulations to Elise Lenahan who committed to @calpolybeach class of 2024 @LosAlAthletics pic.twitter.com/p2fPL3UmOq

— Los Al Volleyball (@LOSALvolleyball) June 20, 2022
Esperanza (Espi) Logan, an outside defensive back on the Griffins CIF semi-finalist girls soccer team, has made the roster at Eastern Illinois University, the school announced yesterday.  Logan was also a member of tyhe team that reached the CIF and State finals during her freshman campaign.  She twice earned the Scholar-Athlete Award.
At the club level she played for FC HB Koge, was a member of three ECNL Southwest Conference League Championship teams, was an multi-year Cal-South ODP invite, and was also invited this year to the Mexico U-20 Women's National Team Toluca Camp.
---
GRIFFIN FOOTBALL:  Beefed Up Brennan and a Linemen Competition
Sinn Brennan, a 6-foot-5, 235-pound defensive end and fullback on the Los Alamitos football team, decided he wanted to go all out in changing the shape and strength of his body so he spent around 40 days in the desert with the man who trains the Arizona Cardinals Larry Fitzgerald and also Sinn's brother, Tsubasa, who plays football in Japan's XLeague. The results and next season will likely lead to more than the three college offers he already has.  His desert journey was noted in the recent LA Times Prep newsletter.
After 2 months of silent grind in the desert I am ready for the season. Grateful to @ikeisportshi for kicking my butt and getting me right and to @tsubasabrennan for always having my back. Love you bro. #TheGrindDontStop #IkeiAllDay pic.twitter.com/39YIhfzMu8

— Sinn Brennan 3⭐ DE/FB/TE – 6'5'' 235 lbs (@sinnbrennan) June 17, 2022
And for those wishing to relive their inner lineman or just want to show some Los Al Love to the large guys, the Griffin Football program is hosting a "Big Man" Competition for offensive and defensive linemen.  Among the participating schools are Western, Chaminade and Garden Grove.  It runs from 5-6:30 on the grass area near the JV baseball diamond.
---
SOFTBALL:  Griffin alum Nugent earns a NCAA Div 1 softball reophy
Not a bad first year of college for Griffin alum Sophia Nugent (LAHS' 21).  The former Griffin standout collected a NCAA Championship trophy as a member of the champion Sooner softball squad which crushed pretty much everyone en route to their national title. The Sooners swept Texas (with former Griffin Mary Iacono) on June 9 and 10.
2022 National Champions pic.twitter.com/sWBhduJsK3

— Sophia Nugent (@SophiaN2021) June 10, 2022
SOFTBALL:  Thompson named Cypress HS softball Coach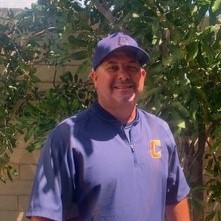 Terry Thompson, who has been an assistant softball coach at Cypress High since 2019, has been named the school's new head softball coach.  He replaces Kevin Dull, who stepped down as coach after five successful seasons which included a state title in 2019.
Thompson, a familiar figure in local travel ball circles, has been coaching for the past 16 years, and his stops include national travel ball titles and a tenure at Kennedy as an assistant coach.
---
YOUTH SPORTS: Send us your info and photos
The St. Hedwig Bronco All Stars (below left) brought some more hardware home in recent action at the Play NCS OC Championships.  The Bronco All Stars reached the finals of their division and played a great championship game and came out with Silver.
And not to leave the littler guys out.  The St. Hedwig Mustang All-Stars(below right)  also had a good recent;y showing, taking the Silver Bracket Championship at the USSSA tournament at Big League Dreams fields in Jurupa Valley!
Friday Night Lights starts its summer season on Friday.
LAYB to hold Board Elections on Tuesday, July 12th
And LAYB has announced that it will hold its LAYB Board of Directors Elections on Tuesday Tuesday, July 12th at 6:00 p.m.   All Board Positions Are Up for Re-Election!  "LAYB is 100% self-funded and volunteer based organization and we need enthusiastic individuals like yourself to help support our league!  Whatever talents or skills you have, we can use them. Board members can be grandparents, aunts, uncles, retirees, community leaders, etc.   If you are passionate about our league – PLEASE show up to support it and the election process. See you there!"
If you have some local sports news or links, share it with us at accesslosal@gmail.com